Abu Dhabi-based Aldar saw a 27 percent increase in Q1 net profit, reporting AED2.2billion ($598.9m) in group development sales for the same period.
This was driven by the strong Q1 performance of Egyptian developer SODIC, which Aldar acquired last December, and continued momentum in Abu Dhabi's real estate market.
"During the first quarter, Aldar not only delivered a strong financial performance, but we also diversified our sources of funding and scaled up our operational capabilities in preparation for further growth opportunities," said Talal Al Dhiyebi (below), group chief executive officer of Aldar Properties.
"We attracted a major investment from Apollo Global Management, which is driving the accelerated expansion and diversification of our investment property business. We also entered the high potential market of Ras Al Khaimah through two acquisitions in retail and hospitality, further increasing our geographic footprint, having entered the Egypt market at the end of last year," he continued.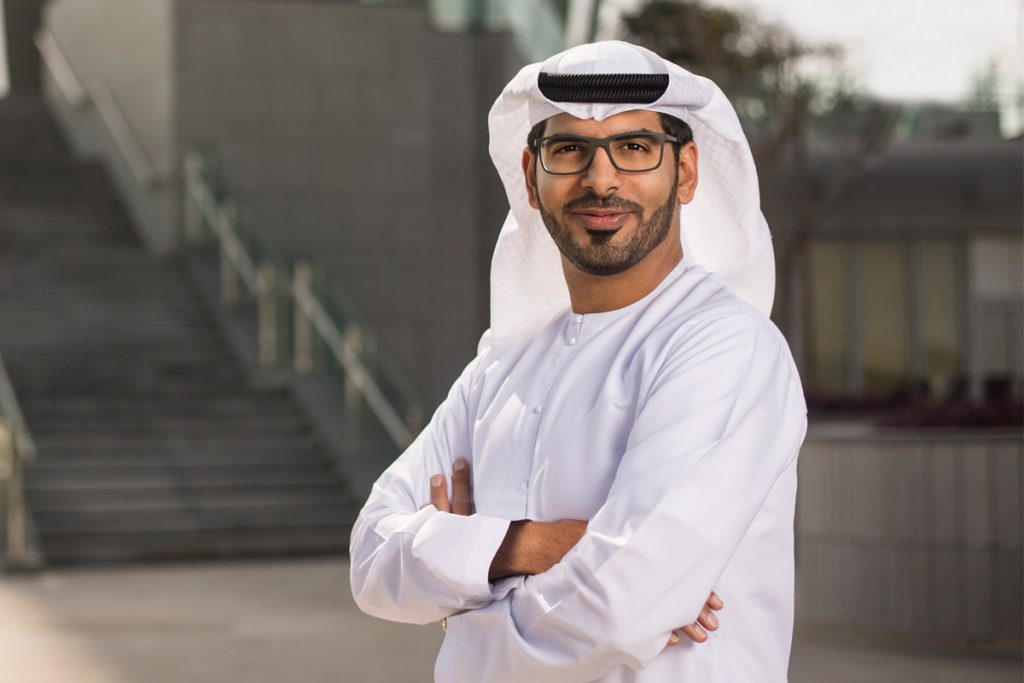 The property developer also reported a strong liquidity position, with AED5.6bn ($1.5bn) of free cash and AED4.9bn ($1.3bn) of committed undrawn facilities.
Aldar Investment Properties also issued AED1,836m ($500m) worth of Subordinated Perpetual Notes to Apollo Global Management, part of Apollo's AED5.14bn ($1.4 billion) strategic investment into Aldar's growth initiatives announced in February and representing one of the largest ever foreign direct investments into Abu Dhabi's private sector.
"In the coming months, Aldar will capitalise on a robust deal pipeline to further broaden our asset base. With demand for quality Abu Dhabi property remaining strong among investors and end-users, we will also ramp up development activity and new project launches, particularly on the expanded strategic land bank on Saadiyat Island," explained Al Dhiyebi.
"As we enter an exciting phase of growth, we continue to invest in talent and innovation to ensure efficient delivery of our ambitious strategy, while making strong progress on our ESG framework. By taking concrete steps on energy efficiency and carbon reduction, we aim to be a sustainability leader in the UAE in support of an inclusive, net-zero economy," he continued.
Aldar Investment has also ramped-up its transaction activity with an AED1bn commitment to expand Aldar Education's portfolio and entry into Ras Al Khaimah market through AED 410m acquisition of Al Hamra Mall.
It has also acquired AED770m Rixos Bab Al Bahr luxury resort in RAK and launched a logistics real estate vertical with the acquisition of Abu Dhabi Business Hub.
Aldar demonstrated its focus on ESG through a portfolio-wide energy management project to reduce energy consumption by 20 percent, an agreement to use EWEC's certified clean energy across 100 percent of Aldar's assets which will reduce scope-2 emissions, and the announcement of its first fully sustainable community, Sustainable City – Yas Island.