Abu Dhabi residential capital values saw a marginal drop of less than 1 percent in the first quarter of this year, the latest market report said.
In 2021, the residential capital values in the emirate posted a jump of 7.5 percent over the previous year, to reach 70.8 points, strategic advisory and research firm ValuStrat said in its Abu Dhabi Q1 2022 Real Estate Research.
According to the valuation-based housing price index, ValuStrat said all properties monitored by it saw an annual growth in capital values ranging from 5.2 percent to 10.1 percent.
The weighted average residential value in the first quarter of this year was AED 9,214 per sq metre. Of this, apartments stood at AED 10,010 per sq metre and villas at AED 7,298 per sq metre.
Locations with the highest annual capital gains were villas in Saadiyat Island (10 percent) and Al Raha (9.2 percent) with Al Muneera Island having the best performing apartments (6.6 percent), followed by Saadiyat Island (6.2 percent), and Al Reem Island (6.1 percent).
Residential supply
The expected upcoming new build stock for the year is estimated at 7,932 residential units, comprising 7,659 apartments and 273 villas, the ValuStrat report indicated.
The majority of the expected supply will be in Al Reem Island (35 percent), Al Raha Beach (32 percent) and Al Maryah Island (22 percent) of the total projections.
During Q1, there were no notable completions, save for 170 apartments handed over in Al Raha Beach development.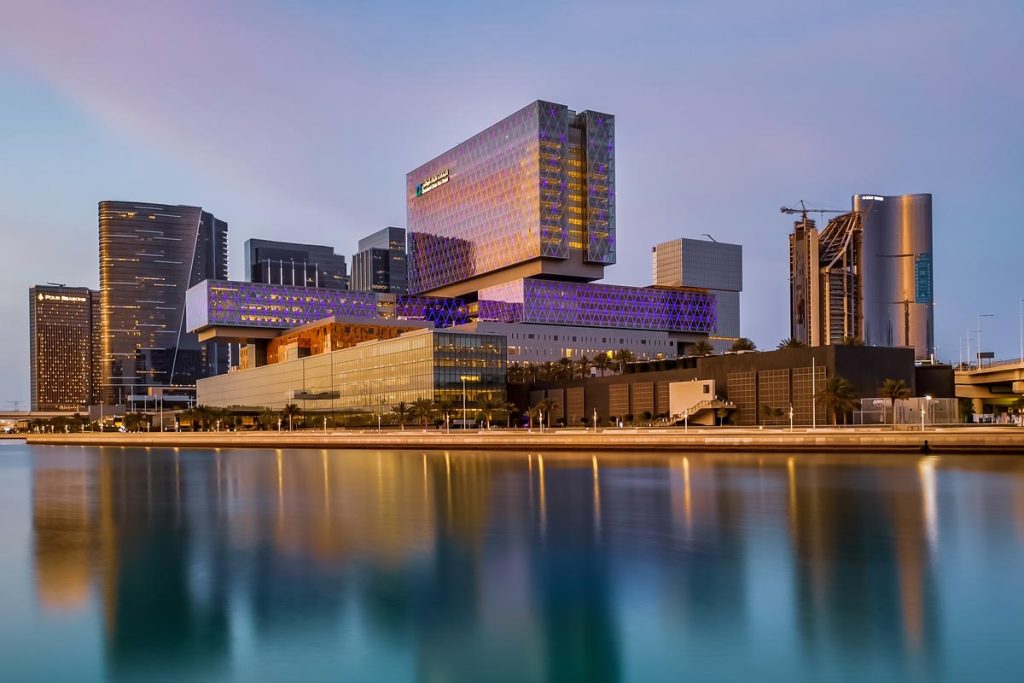 The total value of apartment and villa transactions in Abu Dhabi during January-March this year stood at more than AED8.6bn, sourced from 2,736 transactions as the overall average residential asking rents rose 6.1 percent on an annual basis, registering the highest growth rate since 2016 – on a quarterly basis, the citywide average asking rents grew 2.9 percent.
Office supply
Meanwhile, the preliminary estimate for upcoming new workspace stock this year stands at 47,895 sq m (515,537 sq ft) gross living area (GLA) coming from three projects.
Two commercial developments which completed construction during the first quarter were buildings in Al Raha Beach, adding 31,697 sq m (341,183 sq ft) GLA.
The report said office asking rents in primary commercial districts recovered 6.6 percent on a quarterly basis and saw a 1 percent uptick on an annual basis while the average citywide asking rent for offices sized between 93 sq m (1,000 sq ft) to 186 sq m (2,000 sq ft) stood at AED 853 per sq m (AED 79 per sq ft).
Hotels
As of end of 2021, Abu Dhabi City's total stock stood at 29,834 hotel rooms and hotel apartments including 2,497 in Al Ain City and 1,509 in Al Dhafra (Western Region), the majority of these being 5-star properties.
ValueStat said the latest full-year 2021 hotel performance report from the Department of Culture and Tourism recorded the overall occupancy of 70 percent, up 6.1percent annually with visitor numbers at 3,278,784, up 4.1percent from last year.
Industrial Investment and Supply   
The report said the net project value of industrial related developments expected to finish construction this year in the emirate is estimated at more than AED1.41bn. Khalifa Industrial Zone Abu Dhabi (KIZAD) was announced to have a 3.3 million sq metre largest regional wholesale food trading and logistic hub, a 2 million sq metre milk products facility and a 450,000 sq metre integrated metal production park.