Homebuyers are increasingly looking for space to breath, explore and roam, according to Hawazen Esber, CEO at Majid Al Futtaim Communities.
Majid Al Futtaim Communities, part of Majid Al Futtaim Properties, is capitalising on the high demand from local and international buyers for its ultra-exclusive premium offering with the launch of its Alaya Gardens.
Hawazen Esber, CEO at Majid Al Futtaim Communities said the primary consideration is always to deliver what our customers want and need.
"For Alaya Gardens, the starting point was that investors and homeowners are searching for space – specifically, space to breathe, space to explore, and space to roam."
The exodus from the world's urban hubs in preference for lower-density suburbs, a trend initially catalysed by the Covid-19 pandemic remains dominant.
This has been prompted by residents searching for larger, more affordable homes with immediate access to green open spaces and the promise of a more relaxed lifestyle.
And as Dubai's super-prime residential sales continue to gather pace, there is "a pronounced shift in the buyer mindset" poised to reset the trajectory of Dubai's property sector, says the Majid Al Futtaim Communities CEO.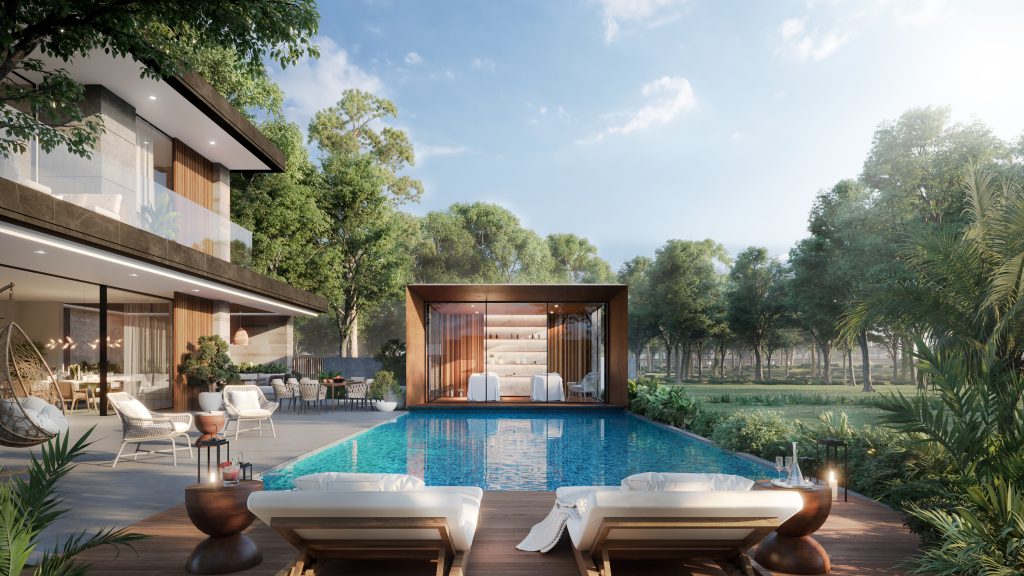 Developers across the Emirate are increasingly exploring ways by which they can differentiate their products and cater to buyer needs.
Further to buyer feedback, Majid Al Futtaim Communities has ensured that each of Alaya Gardens' plot widths extend from 16 metres to 23 metres, with the built-up area ranging from 6,000 square feet for the four-bedroom unit, to nearly 10,000 square feet for the six-bedroom grand villa.
Located at Tilal Al Ghaf, the new development offers many opportunities by which residents can benefit from an active, outdoor lifestyle. It is also designed in line with Majid Al Futtaim Communities' commitment to sustainable design and living.
Outdoor features include Lagoon Al Ghaf, a recreational 150,000 square metre lagoon, surrounded by walkable neighbourhoods interconnected by a network of pathways, cycling tracks and jogging trails.
Spanning over three million square meters, the community also features the signature Majid Al Futtaim retail experiences and an international school.